Meet Our Winemaker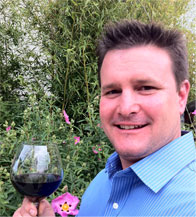 Kevin Vecchiarelli, Winemaker
Kevin Vecchiarelli is the professional winemaker for Glennhawk Vineyards. He has been a winemaker in the Napa Valley for over 11 years at some of the most famous wine houses known throughout the world. His philosophy of winemaking is to emphasize the character of the fruit while balancing structure. As a result, you will find Glennhawk wines to be balanced yet intensely flavorful, without a strong presence of oak. Kevin is excited to apply his talents to work with the unique flavors of our vineyard, nestled in the hills of Mt. Diablo.
Sign Our Mailing LIst
Receive information & special promotions
Join Our Wine Club
Learn how you could benefit from receiving shipments of wine to your doorstep.