The Glennhawk Story
Our vineyard is at our home in Danville, California in the hills below Mt. Diablo, approximately 40 miles south of Napa and 25 miles east of San Francisco. We are located in a climate that naturally produces high quality grapes with warm sun during the day and cool nights.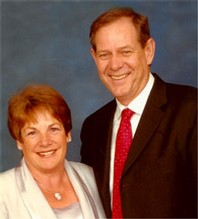 Glenn and Linda Novotny
The name Glennhawk is a combination of my first name and Linda's maiden name. We are blessed to have been married for over 50 years and to have seen our dreams come true by having a loving family and many dear friends around the world. We are both from Nebraska originally and were born and raised on farms in our early childhood. The farming genes from our ancestors obviously stuck with us.

We invite you to enjoy Glennhawk Vineyard Wines and wish you good times and health throughout life.
Glenn and Linda Novotny, Vintners and Owners


Sign Our Mailing List
Receive information & special promotions
Join Our Wine Club
Learn how you could benefit from receiving shipments of wine to your doorstep.