Glennhawk Vineyards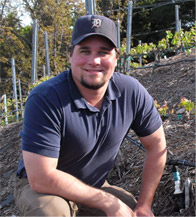 Dave Bos
Dave is the Vineyard Manager of Glennhawk Vineyards, He has over 10 years of experience in the wine business and 7 years experience managing both large and small vineyards in Napa Valley and Contra Costa County. He believes in using organic and biodynamic farming practices to produce the highest quality of grapes and wine. His focus is to always improve the health and quality of the soil and vines to produce the great tasting grapes that make Glennhawk Wines stand out from the crowd.
Sign Our Mailing LIst
Receive information & special promotions
Join Our Wine Club
Learn how you could benefit from receiving shipments of wine to your doorstep.